The sleek, attractive, light, soft to the touch, (downright sexy!), and very practical, Suavisse aluminum card holder, will make you never want to own any other conventional leather wallet. It holds about 8 cards and a couple of bucks, comfortably.

It is available in 4 ribbed aluminum colors (Red, Black, Gold, or Silver), or a brushed copper color. It is suitable for both Men and Women.  The Wallet uses thin aluminum extruded into a slim, sleek shell that slips into pocket or purse with ease. Seven expandable pockets fan open to display up to 8 cards for instant retrieval. Protects cards' embedded data chips and magnetic strips from stray electromagnetic radiation.

Prevents thieves from pilfering your identity by RFID scanning.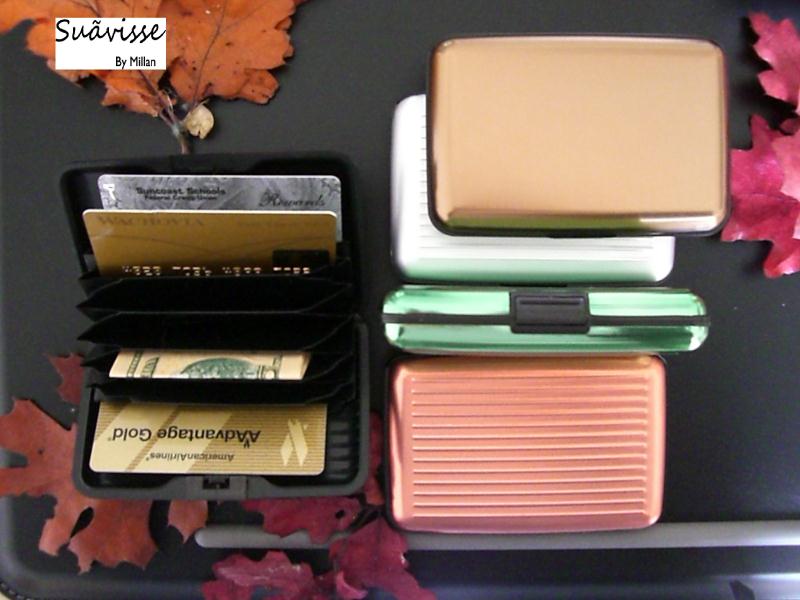 Our Suavisse Mini Mixer will stir your coffee, cocoa or any beverage into a soft, creamy, delicious treat. The spoon you have been using to stir your drink will be going back to the soup bowl, where it belongs. It is also a Mini-Blender (efficiently operated by two AA batteries, that last forever!)


The Mini-Mixer: Stir it, Blend it and Beat it!

The Suãvisse™ brand name was created to find a home for Premier consumer products. Its name was inspired by the Latin word Suãvis, which means to the senses, sweet, agreeable, grateful, to the mind, pleasant, attractive, gratifying…

The Suavisse Aluminum Wallet / Card Holder